Home
JEI Franchise
JEI Franchise
Why Own A JEI Franchise?
JEI has guided millions of students toward their fullest potential since 1977. It offers one of the most effective supplementary educational programmes in the world. Here are some of the reasons why you should consider owning a JEI Franchise.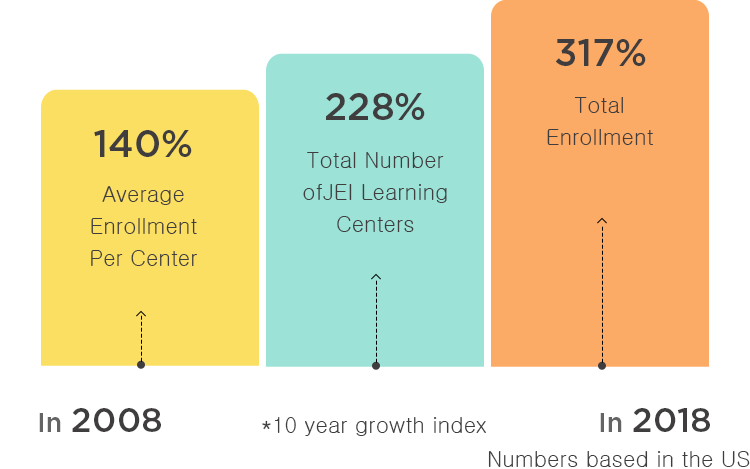 Revenue

More revenue
generating
subjects

Cost

Low initial
investment

Support

Protected territories
and multi-unit
potential

Royalty

Lowest royalties
among competitors

Curricula

State-aligned
curriculum
6 Steps to Becoming a JEI Franchisee
Step 1.

Initial Interview

Contact JEI for more details on the company and franchising.

Step 2.

Interview

The 1 to 2 hour long interview will be conducted in person and we will also introduce the JEI Self-Learning System, JEI Programmes, and the rights and obligations of being a franchisee.

Step 3.

Complete JEI Application

After reviewing the above information, please submit the JEI Application along with your CV and other documents.

Step 4.

Sign the Franchise Agreement

After receiving the Franchise Agreement, please sign and remit the Franchise Fee.

Step 5.

New Franchise Training Programme

Attend the JEI New Franchise Training (NFT) programme.

Step 6.

Grand Opening

Congratulations! You are now ready to begin enrolling your new JEI students.
* Legal Notice : This is not intended as an offer to sell or a solicitation of an offer to buy a franchise. It is for general informational purposes only.